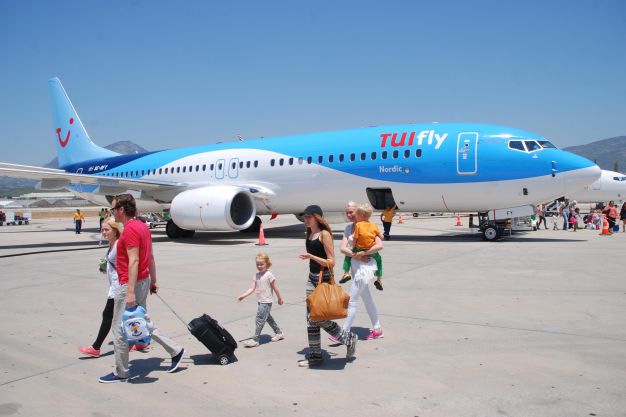 Gazipaşa Airport
Pegasus Airlines first flight to Gazipaşa on December 17 which will launch flights from Istanbul Sabiha Gökçen Airport to Alanya-Gazipaşa. The transfer services comes free of charge with Pegasus Airlines.
Pegasus Airlines which will hold 4 times a week will carry out its first flight as of 17 December to Gazipaşa Airport which has great importance for the region.
On Monday, Wednesday, Friday, Sunday at 20:00 p.m hours from İstanbul Sabiha Gökçen Airport and Landing to Gazipaşa Airport at 21:20
On Monday, Tuesday, Thursday, Friday at 07:50 a.m hours from Gazipaşa Airport and will be landing to Sabiha Gökçen Airport at 09:15 a.m
Studies have been prepairing to be completed to give service as of 17 December for 4 days a week on flight dates of free shuttle service to Gazipaşa Airport.
Free shuttle service will be started to take passengers from in front of Konaklı Clock Tower and will continue to in 3 points of Alanya Centrum and Oba, Tosmur, Kestel, Mahmutlar, Kargıcak Towns to Gazipaşa Airport.
Service departure points and Times :
Konaklı– In front of Clock Tower – Time: 05.40
Alanya – In front of Alaaddin Beach – Time: 05.50
Alanya – In front of Chamber of Commerce – Time: 06.00
Alanya – In front of Tespo Market – Time: 06.05
Oba – Metro CrossRoads – Time: 06.10
Tosmur – Tansaş CrossRoads – Time: 06.15
Kestel – In front of Sunset Beach – Time: 06.20
Mahmutlar – Belediye CrossRoads – Time: 06.25
Kargıcak – In front of Dinler Hotel – Time: 06.30
At 21:20 hours followed by the landing of the aircraft to Gazipaşa Airport, Shuttle service from Airport to Alanya points will be the same as follows;
Kargıcak-In front of Dinler Otel
Mahmutlar-Belediye CrossRoads
Kestel-In front of Sunset Beach Hotel
Tosmur-Tansaş CrossRoads
Oba-Metro CrossRoads
Alanya- In front of Tespo Market
Alanya Chamber of Commerce
Alanya-In front of Alaaddin Beach Hotel
Konaklı-Clock Tower