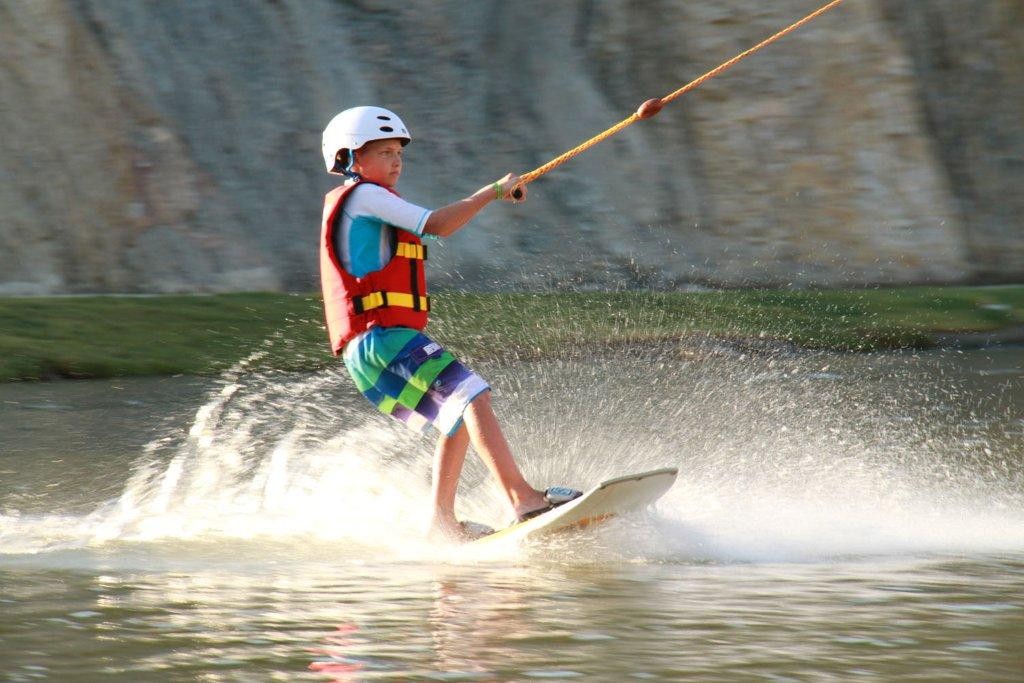 Gold Cable Park Opening
Within Goldcity's Sport Complex the new Gold Cable park has opened. Some very famous names were involved in the special opening especially French and German European Champions Leo Labadens and Mike Ruttowski who mesmerized audiences with their daring demonstrations. For a long time they have being planning an alternative for the tourism industry and now it has become a reality, on a 420 Mt lake guests can practice freely knee board skiing, wake boarding, mono, trick skiing and water skiing.
Gold Cable Park encourages everyone to come experience the excitement.