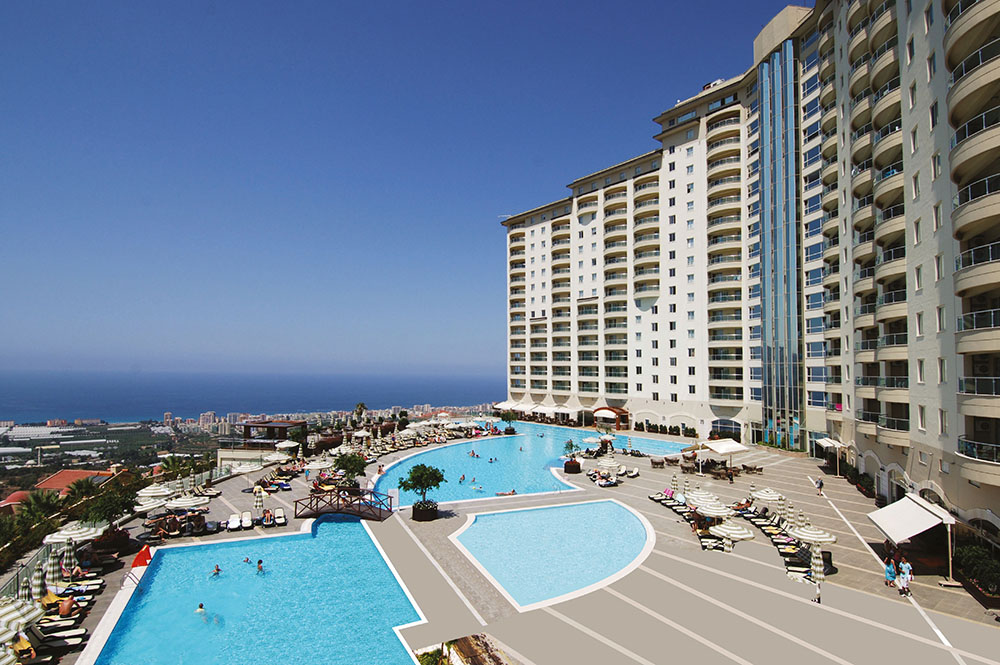 Turkey has one of Europe´s Top 10 family hotels.
Europe's biggest hotel price comparasion website Trivago, which helps provide the best price performance ratio within Europe has now added a hotel from Turkey to their list.
Trivago hotel price comparasion website which offers vacation options for families and children in different destinations has announced its Top 10 Family hotels. Considering its price and performance balance, Goldicty a hotel in Alanya has entered the list.
Here it is Europe's Top 10 Family hotels…
Hotel Marni Village (Koutoloufari, Yunanistan)
Hotel Viva Cala Mesquida Resort ( Cala Mesquida, İspanya)
Hotel Villaggio Club Baia de Sole (Ricadi, İtalya)
Hotel Goldcity (Alanya, Türkiye)
Hotel Sol Principe (Torremolinos, İspanya)
Hotel Waldesruh (Bodenmais (Bavyera Eyaleti), Almanya)
Hotel Familiotel St. Johanner Hof ( St. Johann, Avusturya)
Hotel Les Jardins de Sainte – Maxime (Sainte-Maxime, Fransa)
Seehotel Binz – Therme Rügen (Binz, Almanya)
Steigenberger Hotel Gstaad- Saanen ( Gstaad- Saanen, Schweiz)